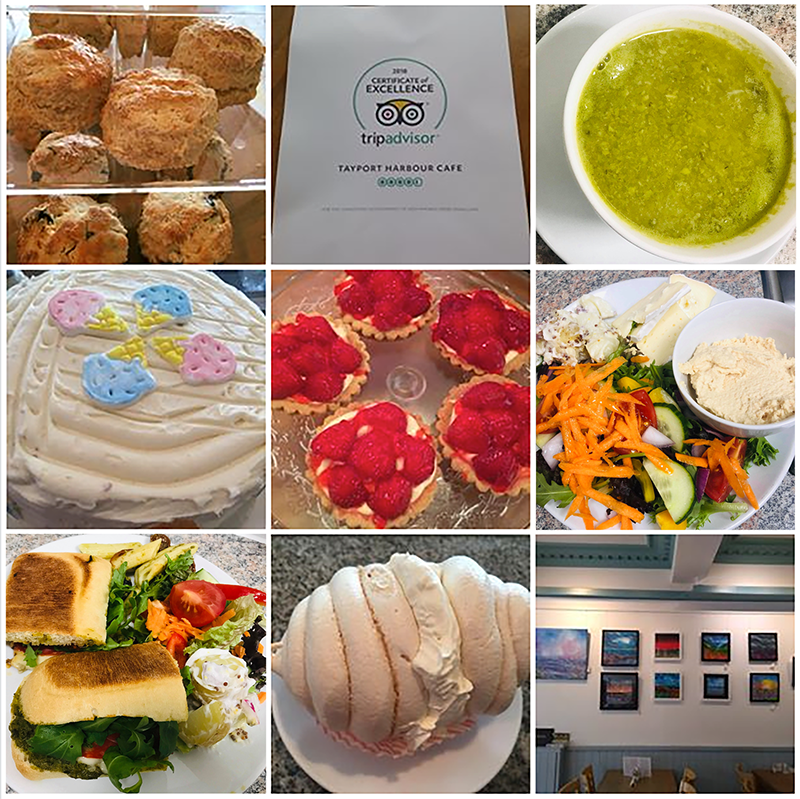 Harbour Café Tayport
Tayport Community Enterprises Ltd regrets that, due to the coronavirus pandemic, the Harbour Café will remain closed until further notice.
Mon: 10-4 Tues: 9-4
Wed: 10-4 Thurs: 10-4
Fri: 9-4 Sat: 10-4
Sun: 11-4
Harbour Café
10 Broad Street
Tayport
Fife
DD6 9AJ
We have hot breakfast rolls,  full breakfast, vegan breakfast, waffles, toasties, paninis, ciabattas, baked potatoes, fresh salads.
If you are looking for something sweet all of our cakes are baked in the cafe or by our lovely volunteer home bakers.
You can also order a celebration cake or cupcakes for a special event.
Just pop in and give us a visit.